0973.884.279 (Zalo)
support 24/7 time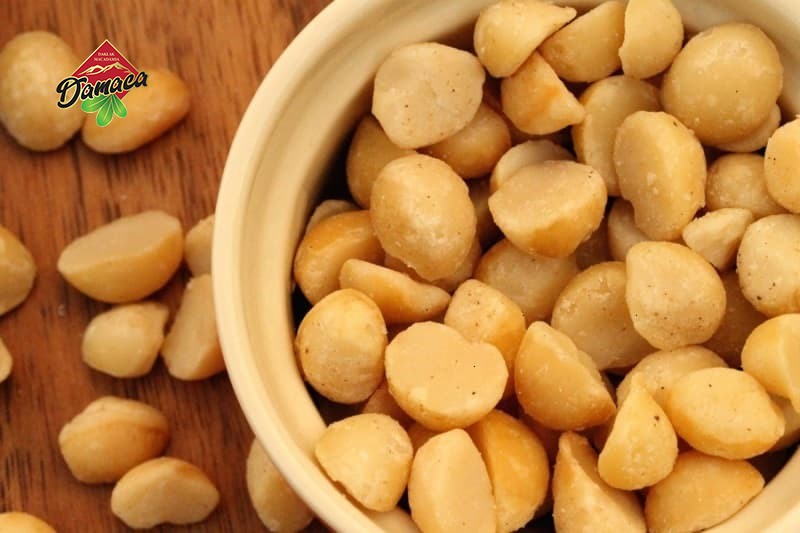 Pregnancy is the time that most needs full nutrition for the mother and fetus. Macca is an extremely nutritious nut. "So using macca nuts for pregnant women is good for the fetus?". Let's learn with Nguyen Phuong macca offline.
The use of macca nuts is good for pregnant women and fetuses - Damaca.vn
Dubbed the queen of nuts. Macadamia is a type of dried seed, has a fatty taste, is crunchy, eaten very well, extremely nutritious in nuts. Therefore, it is not surprising when eating macca nuts for pregnant women is popular with many people.
Nutrition information of macadamia nuts

Table of nutritional values ​​in 100g macca
Macadamia nuts contain a lot of nutrients in 100 grams such as fat, sodium, potassium, protein, some vitamins. Macca contains no cholesterol and has a caloric content of up to 718 Kcal.
The great use of macca nuts is good for pregnant women and fetuses
1. During pregnancy will reduce the rate of children with defects
Macca seeds contain a lot of folic acid to help reduce fetal malformations, ensure a healthy baby right from the womb.
The trace minerals, calcium, magnesium and protein help your baby's bones develop well, and babies are healthier after they are born. So should eat macca nuts for pregnant mothers.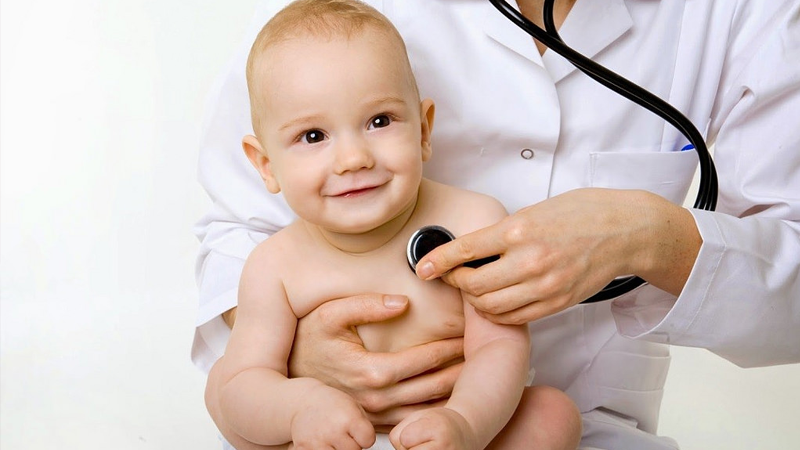 Macca nuts are good for the fetus to reduce the incidence of defects
2. Help your baby develop brain quickly
Macca nuts contain omega 3 sources to help increase cholesterol good for pregnant women, prevent high blood pressure and ensure a healthy heart. Besides, Omega 3 in macca also supports the brain development of the fetus.
Calcium is an essential nutrient during pregnancy to maintain the healthy bones of both mothers and children. The adequate supply of calcium helps to form the bone structure of the fetus, making the baby healthier at birth.
Rich vitamins such as group E, group C, group A, ... and minerals such as magnesium and iron help children to develop rapidly intellectually.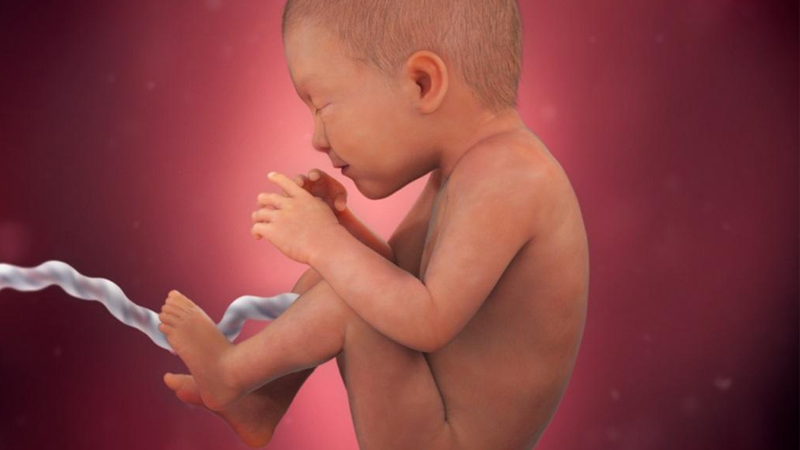 Help your baby develop brain quickly
3. Reduce symptoms of anorexia of pregnant women
Along with almonds, walnuts, cashews, ... macca nuts have been replaced as a healthy nut for the health of pregnant women.
Instead of eating miscellaneous food, pregnant mothers use fatty, delicious macadamia nuts to reduce appetite and are good for the fetus, it is too great to limit the traditional high-fat snacks to not affect. baby!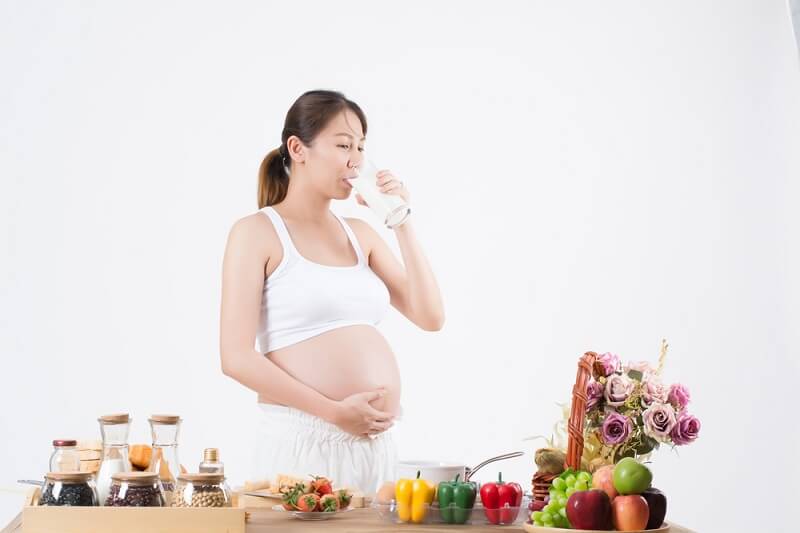 4. Improve immune system for pregnant women
Using macca nuts in the daily diet ensures a healthy pregnancy and prevents many types of intestinal diseases.
To add more micronutrients. During pregnancy, a woman's immune system can weaken. Macca nuts can perfectly meet the needs of pregnant mothers.
improve the immune system of pregnant women
5. Moisturizing and regenerating the skin of women after giving birth
Mothers diaper a lot after giving birth due to changes in female hormones in the body. With vitamins and fatty acids in macca seeds help regenerate cells, moisturize and fight skin aging, especially postpartum and lactating women.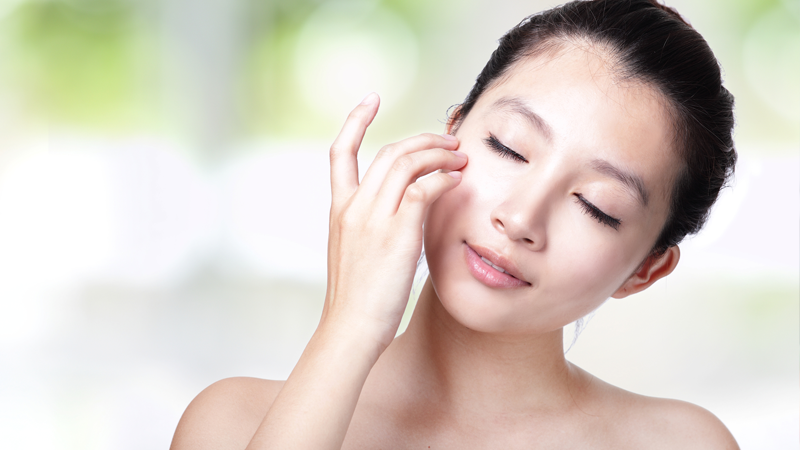 How to use macca seeds for pregnant women
In addition to combining nutrients such as macadamia, almonds, walnuts ... to use nutritional supplements for pregnant mothers, dried macca seeds, pregnant women can process macadamia into different dishes. For easy use as macca candy, grinding macca nuts into drinking seed milk is also very delicious. Delicious, fatty and quite fond of mouth.
Read now: The fastest home milk recipe
In addition, macadamia can be combined with many other ingredients such as lotus seeds, pumpkin, almonds ... to create a variety of delicious seed milk and lots of nutrition for mothers and babies.
Pregnant women should eat macadamia nuts a day?
According to the advice of experts, the way to use macadamia nuts for pregnant women is very simple, every day should eat 10-15 chia seeds evenly in the morning, afternoon, and evening to help the body absorb all the nutrients and reduce. anorexia.
When you are pregnant, you should eat macca nuts
Macca nuts have many good effects for pregnant women and the fetus. So when is the time when pregnant women use macca nuts? In fact, macca nuts can be used at any stage of pregnancy and after pregnancy, but the golden time to eat nuts is in the first 3 months and the last 3 months of pregnancy.
At the time of the first 3 months of pregnancy, the baby helps prevent the risk of birth defects. Moreover, from week 3 onwards, the child's brain begins to develop strongly. At this time, the precious compounds in the macca seeds will successfully complete the task of developing the child's brain.
And in the last 3 months of pregnancy, nerve cells begin to accelerate and develop. If you eat macca nuts at this time, you will be very smart in the future.
So, when you are pregnant, take full advantage of your nutrition. Spend the best for your child. Use this very good nutrient regularly.
Effects of lack of nutrition during pregnancy
Have you ever asked yourself, "Harm of lack of nutrition in pregnancy?"
The risk of preterm birth is 2 times that of mothers who fully supplement their baby. Even stillbirth can happen, guys. That is too sad, isn't it!
A range of problems can happen to your baby. First, babies can be malnourished, short, and underweight and weaker than their peers.
Address to buy macca seeds for pregnant women
Damaca Nguyen Phuong Joint Stock Company
HOTLINE CONSULTING: 0973.884.279 - 0262 350 7776
Store online: http://damaca.vn
Website: http://maccanguyenphuong.vn
Facebook: Macca Dak Lak Nguyen Phuong
Youtube: Damaca Nguyen Phuong