0973.884.279 (Zalo)
support 24/7 time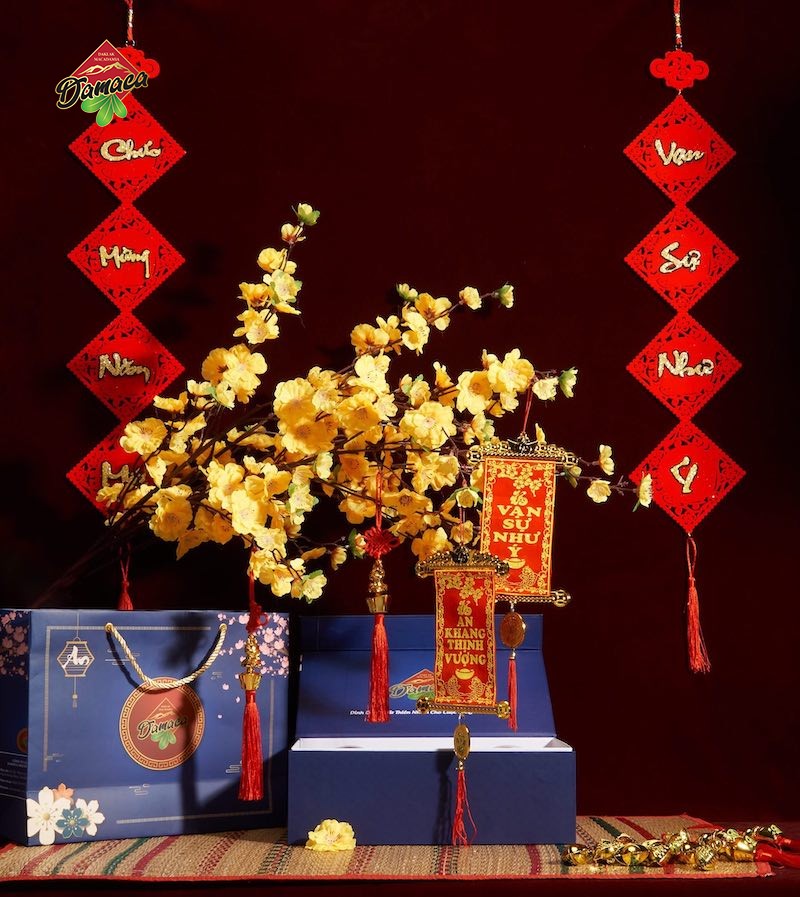 Are you a sales officer, marketing ... your organization is looking for meaningful Tet gifts to give to customers and partners at the end of the year?
Giving Health Gifts From Natural Nutrients New Year 2021
Choosing a meaningful Tet gift box for your beloved family?
Damaca Nguyen Phuong would like to introduce to you the meaningful Tet gift box that gives health 2021, including samples of high quality nutritious seeds, such as macca nuts, cashews, almonds, macca kernel chocolates ... Pure with meaning giving recipient health, suitable for making Tet gifts for customers and your partners, your family ...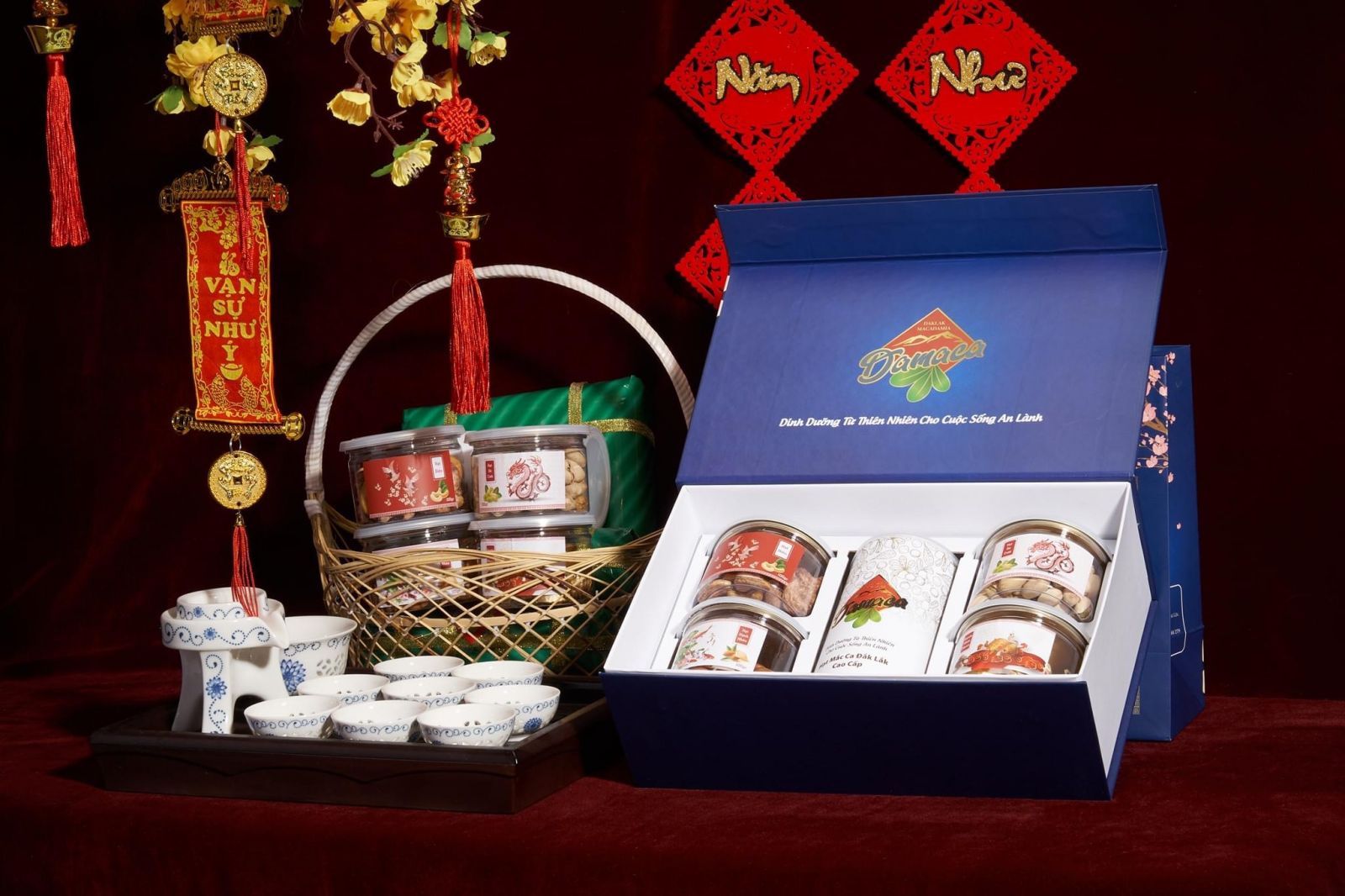 New year gift set 2021 original damaca
The most meaningful gift is the gift of health! Choose products from nature that are unique, nutritious, and safer than product quality.
The delicious nutritious nut products at Damaca Nguyen Phuong have a special taste that will remind the recipient forever such as: Salted Cashew Nuts, Pistachios, American Almonds ... Besides, we also have produce Maca seeds, pure cracking macca!
Why should you choose nutritious seeds for the New Year's Eve 2021?
- Nourishing snacks that are indispensable in the Tet holidays of Vietnamese families are samples of dry seeds, high-quality nutritional seeds such as cashew nuts, macca nuts, almonds, pistachios ... unlike pumpkin seeds, Sunflowers are often dyed with color dyes, widely eaten, are susceptible to hoarseness.
- This is a very good Tet gift for health because: Nutrients are samples of dry seeds possessing a very high content of nutrients in the seeds, for example the content of fats, proteins, vitamins and minerals. Nutrients are higher than everyday foods such as beef, or fish, so you use the nutritional seed gift box as a gift for the New Year 2021, this is a very meaningful Tet gift.
- The Tet gift has a delicious and delicious taste: anyone who has eaten cashew nuts, or macca nuts will know ... Macca nuts have a mild sweet taste, easy to eat, and cashew nuts have sweet, fragrant taste, both These seeds all stimulate the taste buds, when you eat the first seed, you will have a craving for the 2nd seed and eat more.
- As a safe gift for health: Unlike confectionery, they often carry a lot of chemical sugar and possess preservatives for the product to last longer. Nutritional seeds are completely different, they are produced from natural plants, these seeds only need to be peeled off, then roasted, dried, airtighted for a long time. No need for chemical preservatives. As for the sugar flavor, these seeds already possess a natural sweetness, so they do not affect health.
- Suitable for all ages: Cashew Nuts, Macca Nuts or Almonds are suitable for all ages, different health, can be used for children, the elderly, and vegetarians, eaters abstain from pregnant women ...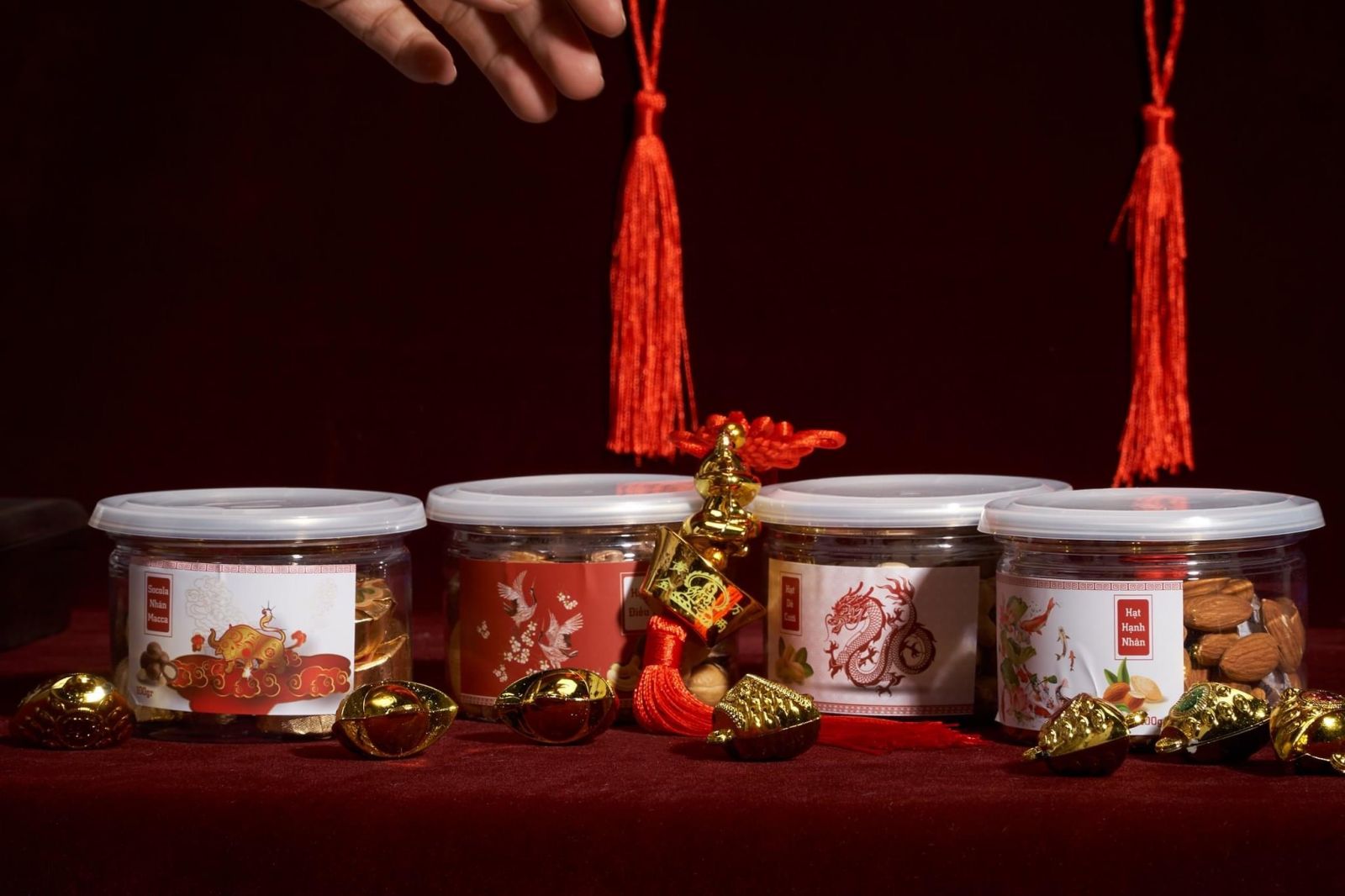 Nutrients have a very high content of nutrients in seeds
What is characteristic of the gifts provided by Damaca Nguyen Phuong?
Understanding the needs of customers who buy gifts, gift givers often want the gift box to have a classy appearance, must be beautiful, the quality of the product inside must be guaranteed, not only that the product must safe for the health of the user, and the gift box should be handy, light and easy to carry.
- The form of the gift box: Damaca Nguyen Phuong features a special appearance used to give gifts, from the inside to the outside, to printing, all are carefully monitored to ensure that a gift box is born. luxury class, high aesthetics, gift givers will not need to worry about the form of the gift they give. In this year 2021, Damaca Nguyen Phuong has gift boxes with different prices to use for all needs
- Product quality assurance: All products are manufactured according to ISO 22000 standards, meeting food hygiene and safety quality. For example, Cashew Nuts use the donation base of the first row, the one with the largest size, only own whole seeds, broken seeds by sample, damaged seeds ... seeds are stored in vacuum bags, airtight by So the seeds are always crispy when eating. Macca nuts are also in the first line, natural shell cracked seeds, all of which are tested before distribution.
- Damaca 5 in 1 gift set includes: Cashew Nuts, Pistachios, Almond Nuts, Macca Nut Chocolate and Damaca Premium Macca with different popular flavors for you to choose from.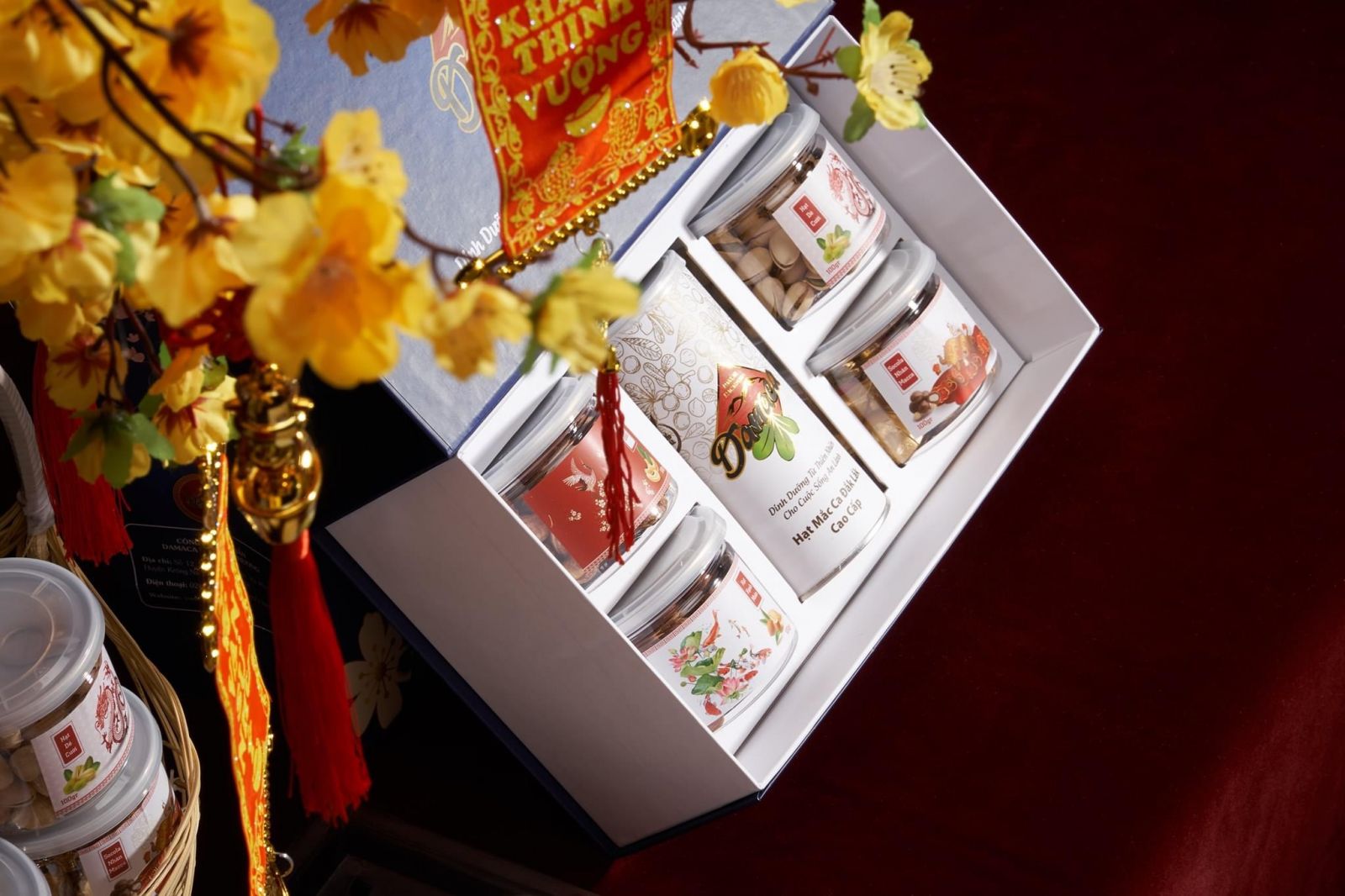 Set of original new year damaca gifts
We will provide products, as well as packaging, and prices for you to choose from
- Convenient lightweight gift box: Designed gift box with elaborate design from outside to inside, to gift boxes, paper bags outside. The grain product inside is packed in a vacuum bag, put in an aesthetic paper box. Outside is a gift box and a paper bag containing a beautiful, classy gift box. Most of them only weigh 500g - 600g / 1 Box, very compact and convenient to give gifts.
- Do not worry too much about the price, the gift box from Damaca Nguyen Phuong ensures the quality is worth the money you spend.
Damaca Nguyen Phuong's goal of supplying products!
- Unlike some other places (only trade in Tet season), we do not trade seasonally but provide gifts from seeds throughout the year.
On the occasion of the end of the year Damaca Nguyen Phuong We wish you every year, Tan Ox 2021 the best things - Happiness and prosperity.
- Damaca Nguyen Phuong will deliver gift boxes and products to your place, for you to see details, Find out before buying
Choose for yourself a meaningful and luxurious New Year gift box in this Tet holiday here or contact by:
HOTLINE CONSULTING: 0973.884.279 - 0262 350 7776
Store online: http://damaca.vn
Website: http://maccanguyenphuong.vn
Facebook: Macca Dak Lak Nguyen Phuong
Youtube: Damaca Nguyen Phuong